sebastián cruz band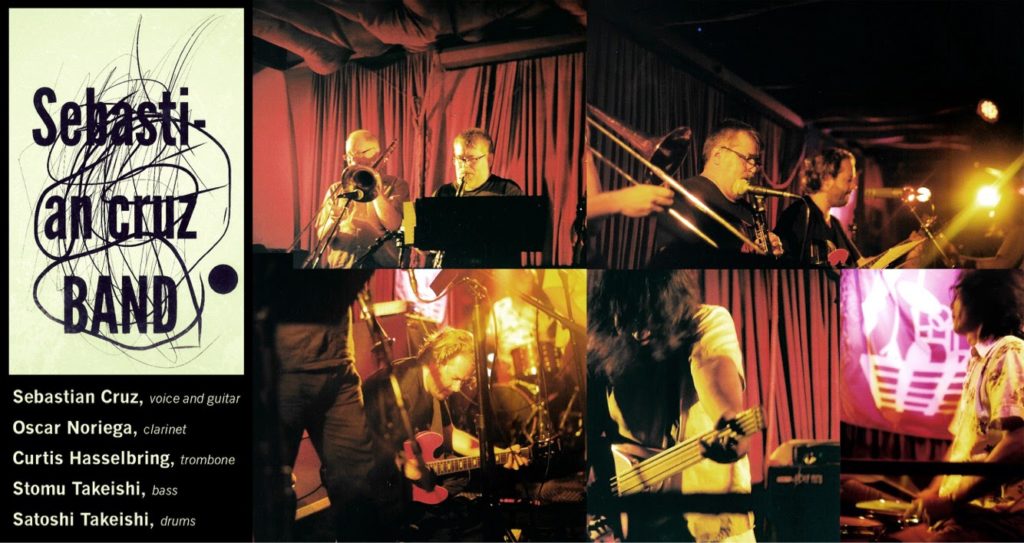 Sebastian's original songs, Colombian rhythms, and creative improvisation propelled by an electric power trio plus clarinet and trombone. Sebastian Cruz-guitar and voice, Oscar Noriega-clarinet, Curtis Hasselbring-trombone, Stomu Takeishi-bass and Satoshi Takeishi-drums



sebastian cruz and the cheap landscape trio
"Sebastian Cruz and the Cheap Landscape Trio is an imaginative and playful concoction of Colombian influences and urban electricity." Jim Shulstad, Jazzreview.com
The Cheap Landscape is an Afro-Colombian-Creative Music trio with a Punk-Rock spirit. Inspired not only in Colombian traditional music, but in Colombian culture as a whole, the Cheap Landscape Trio explores different aspects of what it means to be Colombian through the electricity of a power trio in NY.
Featuring world class improvisers Stomu Takeishi (Henry Threadgill, Coung Vu, Tronzo Trio, Myra Melford) on bass, and Satoshi Takeishi (Ray Barretto, Eliane Elias, Erik Friedlander, Antony Braxton, Theo Bleckmann/Ben Monder) on drums, alongside Sebastian Cruz' guitar (Coba, Lucia Pulido ensemble, La Cumbiamba eNeYé) the Cheap Landscape Trio is unexpected, urban, daring, Colombian and universal.


Sebastian Cruz Solo
A song/sound exploration featuring Sebastian's songwriting along the use of loops, prepared guitars and extended techniques for guitar



coba
"Coba blends Colombian root musics into an energetic jazz-rock stew." The Village Voice.
Coba is the precursor to Sebastian Cruz Band before Sebastian decided to become a singer. It was a multi-sized ensemble (from "cobita" to large band) that presented Cruz' songwriting and featured a number of amazing singers.




Sebastian Cruz, Songs for Tiny Giants
Sebastian's children's music project!