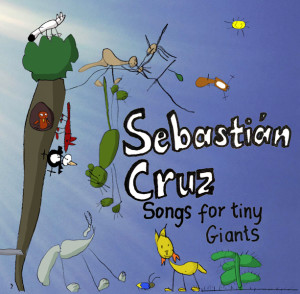 Sebastian Cruz' newest project is a collection of songs for children. An ode to the magic that is having a 6 year-old (who is featured prominently throughout the CD, and the author of the wonderful drawings on the cover!) and to the communities of East Harlem, Brooklyn, and musician friends with kids that inspired it!
Sebastián Cruz' new children's music project invites us to stomp like Giants, fly like butterflies, and dance with abandon.
Sebastian Cruz performs this music live with Rudick Vidal on bass and Martín Vejarano on drums.
scenes from our lovely CD release party!