Here are some CDs I've done:

Sebastian Cruz and the Cheap Landscape Trio (2009) With Ruben Samama on bass, and Joe Saylor on drums. Recorded by Ruben Samama. listen to some tracks

Coba – Canción Mandala (2006) My Spanish-songwriting project. This album features Lucia Pulido, Yari (Mima) and Joana Duah on voice. Recorded and mixed by my old friend Nick Moran. some tracks by Coba

Coba (2003) My first album. Recorded and mixed by Ernesto Santos on a portable kit (pro-tools, m-box, two mics). This CD features Lucia Pulido, Iván Benavides, Ximena Angel, Johanna Marín, Francisca Benítez, and Joana Duah. some tracks by Coba
Here are some CDs that I'm on:

Lucía Pulido – Por esos caminos (2011) The most recent record of the great Lucia Pulido. I wrote some of the arrangements, the lyrics to "Ver Llover" with music by Lucía, and played guitar. It features some of my favorite musicians: Stomu Takeishi, ted Poor, Richie Barshay, Ruben Samama, Aquiles Baez and Adam Kolker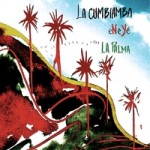 La Cumbiamba eNeYé – La Palma (2010) Cumbiamba's double CD! It showcases a large ensemble with electric guitar, bass and horns, and the traditional 'gaita' format. It also features Marc Ribot, my late-teenage years guitar hero! Watch "Pensar" Live

Lucía Pulido – Luna Menguante (2008) I am the musical director for this experimental/modern/Colombian music ensemble, and wrote most of the arrangements on this CD. Featuring Adam Kolker on Clarinet, Stomu Takeishi on Bass, and Ted Poor on drums. Watch a trio version of "Maria que iba en el Mar"

Tibaguí – Retrato (2008) Alejandro Florez' Colombian project uses jazz elements to approach Colombian music from "el interior." Alejandro is an amazing guitarist and composer. On this CD I mostly play a kind of guitar from Colombia called "Tiple."  I wrote a piece entitled "Pájaro Nocturno," and the lyrics for "Mis secretos."  listen to "Mis Secretos"

Lucía Pulido – Dolor de Ausencia (2005) Heartache songs from Latin America. With Sergio Reyes on violin and Pedro Giraudo on Bass.
And here is one where I am a guest: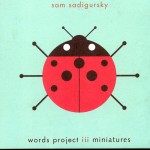 Sam Sadigursky – Words project iii, miniatures (2010) Sam invited me on a couple of tracks playing acoustic guitar and Colombian percussion instruments in his third installment of his words project; an outstanding, incredibly sensitive series of poetry set to music.  listen to "El Hombre"